Visitors are welcome to spend time in reflection at one of the many seated areas throughout the gardens.
In a special area and decorated with touches of colour, The Gippsland Memorial Park's dedicated Children's Lawn provides an intimate place for parents and family to visit.
There is a playing area for children with seating and a magnificent view over the wetlands below the cemetery. You will often see wedge tailed eagles soaring overhead and you can sit in peace and meditation in this beautiful, serene part of the cemetery.
A disability path accesses this area from a dedicated car parking area within the cemetery grounds. Parents with prams and wheelchairs can easily walk into this area using the path provided.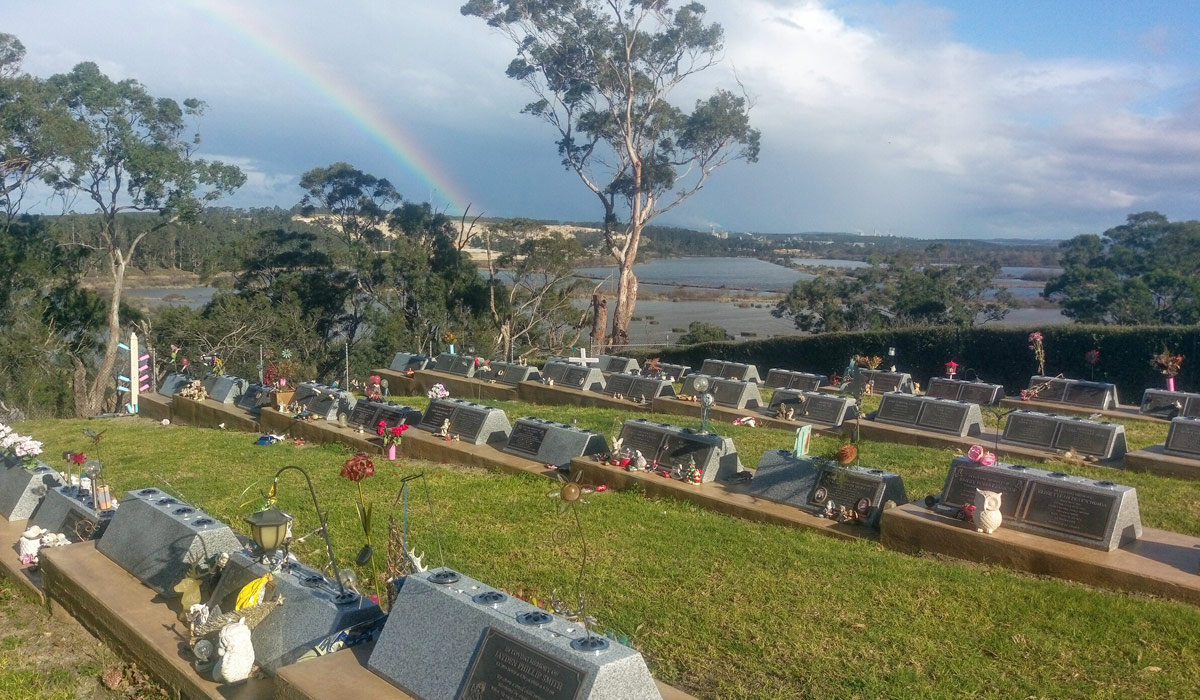 We're open every day from 9am to 5pm and until 8pm during daylight savings. View a map of the park.