Cremation involves placing a coffin or casket into a cremator.
Gippsland Memorial Park in Traralgon offers a wide variety of beautiful cremation memorial options throughout our magnificent cemetery. Choosing an enduring cremation memorial in a not-for-profit, community-based cemetery is a thoughtful decision, as it not only provides a poignant place for reflection now, but also a tangible record for future generations.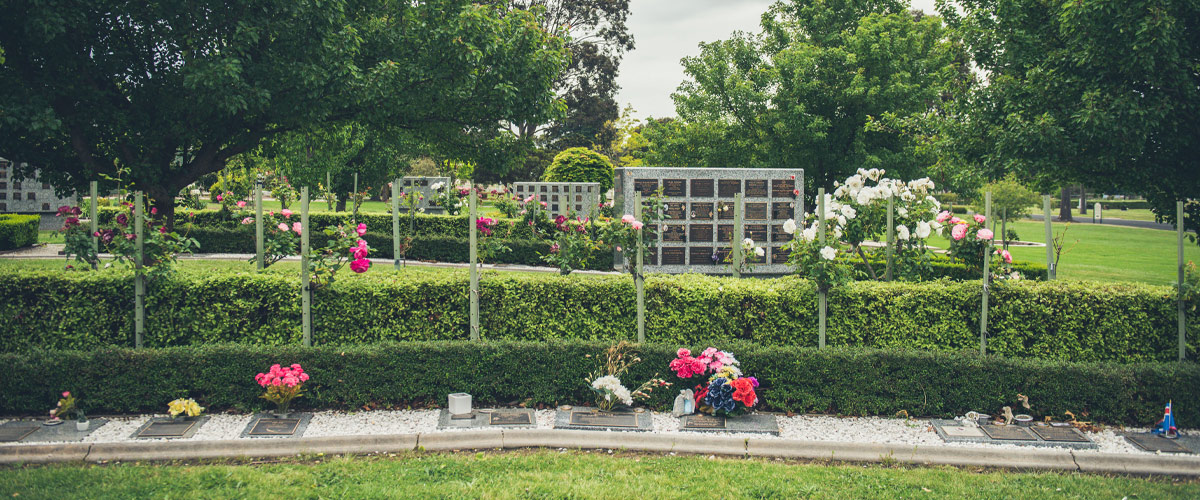 Rose Garden Memorials are one of the most popular forms of commemoration, as they have been for many years. With many rose varieties located throughout our gardens, each rose position offers an elegant natural setting to honour and reflect individuals. Bush and weeping roses in a variety of beautiful coloured blooms cater for the placement of a bronze plaque and granite base.
Our grounds feature an extensive range of standard, bush and weeping varieties. The range caters for the placement of a single plaque or allows for either a couple or family to be together. You may choose a location within a rose bed, or an individual rose for you exclusively.
From experience, we are aware that some families will create a memorial, even if the actual cremated remains are somewhere else. This is often the case when death has occurred overseas, or the deceased has a specific wish to be scattered elsewhere. In circumstances such as these, the creation of a permanent memorial provides you with a place to visit and remember.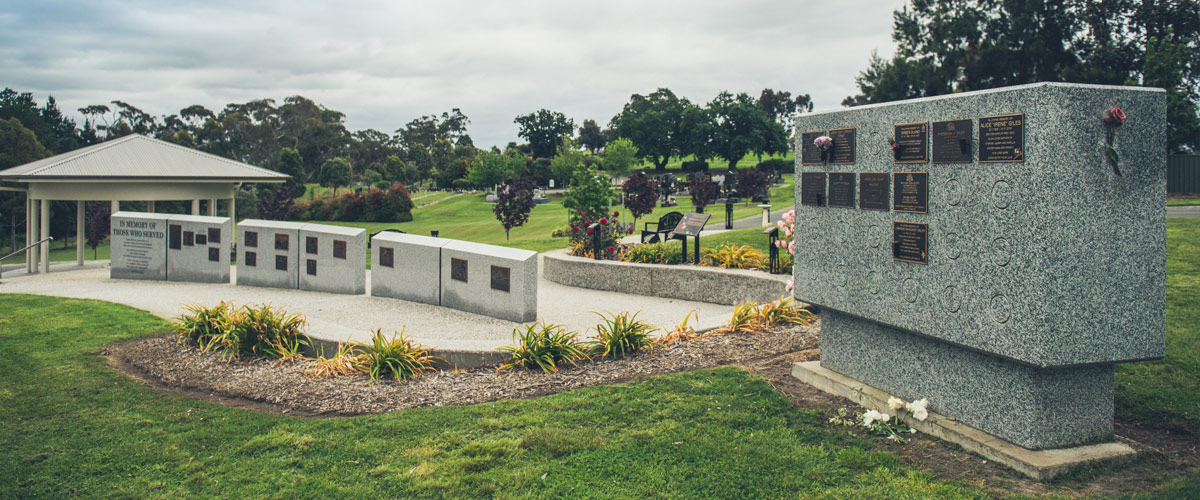 Wall Niche Memorials stand proudly within our beautifully landscaped gardens. They are a striking and dignified form of commemoration, providing loved ones with a raised position for either single or dual memorials.
For those who prefer to hold their loved one's ashes in their safekeeping, we also provide a range of personal cremation memorials, including urns, handcrafted jewellery. Find out more about the range available.